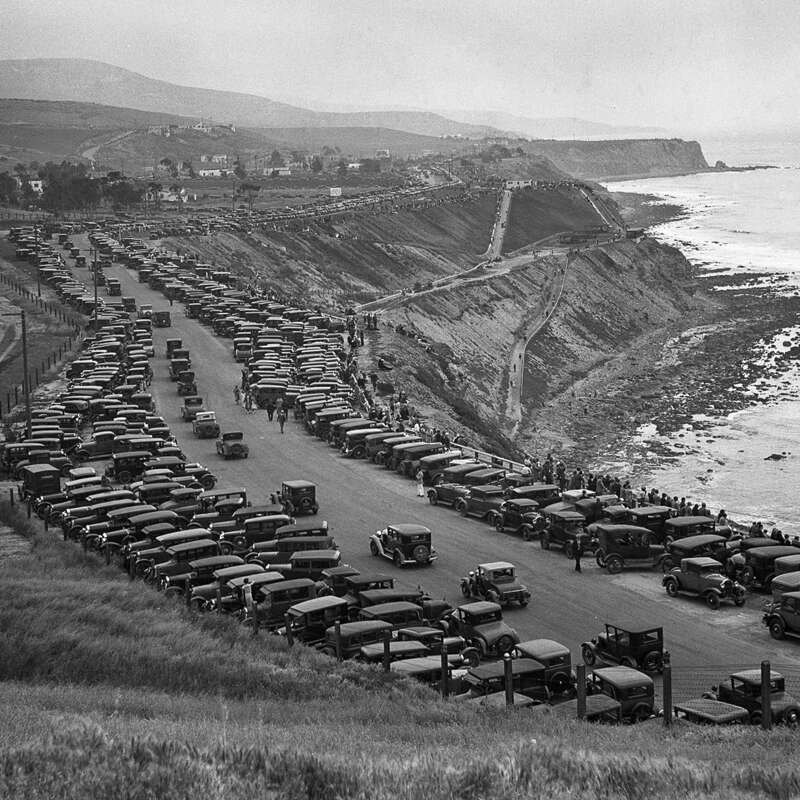 China - a Staircase to the Moon
Pin-insights
The car market slow-down in China, the drive in favor of electrical mobility and the resurgent Chinese brand recognition (with strengthening credibllity of local manufacturers) call for heavy investments on the Chinese car market to keep ahead of the game
After rushing in their search for growth, all foreign car makers may not have the strength to prepare for the next leg of expansion in China
General Motors , Volkswagen and Toyota have staying power, Honda and Nissan are positioned to succeed
Ford , Huyndai and the French car makers are weakened and on the defensive
***
The Staircase to the Moon is an optical illusion caused by the rising of a full moon near Broome, Western Australia, at extremely low tide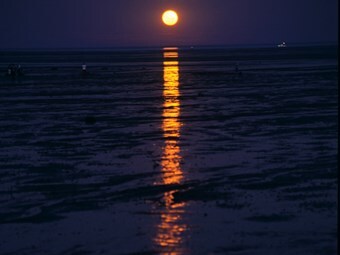 With 11.3 million cars in the first 6 months of 2018 (+4.8 %) and 23.8 million in 2017, China is the world's largest automobile market
Passenger car sales are expected to reach 23.6 million units in 2019 – with little or no growth over 2017 and 2018, according to the China Association of Automobile Manufacturers
Doubling from 2008 (6.76 million passenger cars) in 3 years (to 14.47 million in 2011) – and taking a breather since 2016 after another 50% increase, China has become mandatory for all the global car manufacturers (Original Equipment Manufacturers or OEMs)
The up-to-date Trading Economics chart of monthly car production pivots around 2 million cars / month

source: tradingeconomics.com
Flat comparisons with the number of cars par 1000 in developed countries according to 2014 statistics (more than 800 cars in the US, 600 in Western Europe) may well be cause for unabated optimism in China
With an estimated 58 cars per 1000 in 2010, 121 in 2015 (approx. in line with production growth) and a projected 200 cars per 1000 in 2021 (IHS Markit estimate), China's sky seemed to be the limit
But the front row seats - and the factory build-up of all Western OEMs - turn out to be expensive, as social-economic factors conjure up a perfect storm
Expanding against better judgment
To share in the bonanza, Western manufacturers have attempted to catch up with the market leaders, GM an VW, in what looks today like a mad rush
General Motors since 1997 (approx. 4 million units, incl. minority stakes in Chinese ventures), Volkswagen since 1978 (approx. 3 million units) and Nissan since 1973 (approx. 1.5 million units/year) are 'old China hands' - and to maintain commanding market shares, these companies have been building new plants simply to keep up with domestic manufacturers
General Motors, with 10 joint ventures employing 58 000 workers in China is the global market leader, in an unusually deep relation with its Chinese partners
Volkswagen opened 3 additional plants in 2018 and is building a fourth 300,000 cars-capacity factory in Shanghai dedicated to electrical vehicles
In a second tier, Toyota, Nissan and Honda lag well behind in the 1/1.5 million cars per year league
And, still further down the ranks,
Hyundai (5 plants - sales 780 000 in 2017 - capacity 1.65 million),
Ford (7 plants - sales down to approx. 800 000 in 2018 - capacity 1.6 million and an EV plant projected with new partner Zotye Auto),
Peugeot-Citroen (4 plants, sales in free fall from 2015 : 705 000 in 2015 to 238 850 for 11 months 2018)
and Renault (part of the Renault-Nissan Alliance ) opening its first plant in 2016 (with sales of 70 000 cars in 2017, and a 26% drop to 48 500 as of Nov. '18, its 2022 target of 400 000 cars looks out of reach)
With 30 to 40% sales drops since 2016, some of the OEMs manufacturing in China may have nowhere to go...
is export to South-East Asia an option - considering tariffs of up to 50% (Vietnam) and Japanese market dominance ...?
2019 sales of EVs required of each car manufacturer will be unprofitable - presumably selling the cars at a loss to achieve the % target - and investments in new production lines costly
With domestic manufacturers pushing ahead, especially if and (probably) when Chinese trade barriers are lowered further, a shake-out seems probable, leaving only the Majors standing
The German luxury brands - BMW and Mercedes-Benz, are not discussed in this context : with sales growth by November '18 of 22% (BMW) and 15% (Mercedes) on volumes topping 400 000 cars (China manufactured), the companies stand apart, with brand names paramount...
Caught in a vise
Over-extended on the Chinese car market, Western manufacturers are wrong-footed by the economic downturn, coming on the heels of the New Energy requirements dictated by the regulators
The showdown is throwing the car industry in turmoil
After opening plants to meet seemingly unstoppable demand, the Western firms have to live up to their ambitions
by sticking by their commitment to the Chinese market, and maintain market share by delivering value – and brand recognition – based on quality, innovation and service
by doubling down on these consumer expectations, to put the firms in pole position to compete with domestic competitors, who are bound to gain market share over time… The success of Geely Auto, also owner of Volvo since 2010, gives a taste of things to come, bypassing Nissan with sales of 1.3 million cars (as of November 2018) – not including sister brands Volvo and 2018-launched Lynk & Co (approx. 100 000 cars each) – compared to Nissan (11 months '18 sales of 1.05 million)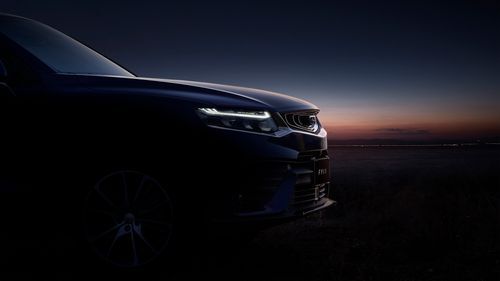 The industry is not for the faint-hearted...
running assembly plants well below capacity in China, today
confronted with the costly retooling of assembly lines to deliver on target sales of electrical vehicles,
and sustaining the backlash of US trade tension,
Faced with the reality that China's car market is no longer just a hub merely focused on volume growth, the OEMs have to make crucial choices
General Motors and Volkswagen – the market leaders – will stay in the game at any cost, opening new plants to meet future demand and investing in their Chinese R&D centers
Honda, with stable sales of 1.3 million units and Toyota, growing by 17% in 2018, with 1.250 units as of Nov. '18, vie for the top ranks, just behind Geely
Nissan (11 months sales 1.05 million, +5%) will be trying to pursue a similar strategy, although the firm is exposed to the market downturn at a critical juncture, between courthouse battles and weakening sales in the firm's second key market, the US
All 5 OEMs seem intend to 'tough it out', though the future of Nissan, confronted with market downturns in both the US and China, third in its Japanese home market and suffering losses in its European operations, is bleak
The ability of the other competing Western and Asian OEMs should be questioned
Hyundai has not recovered from the 2016 boycott (triggered by its reliance on US weapon systems); its sales drop of 30% holds lessons for all foreign car manufacturers in China ...
The sales of Ford seem to be abysmal, 389 000 units over 11 months), a 50% drop over 2017 - the sales of joint venture Jiangling Motor, selling under the JMC brand (sales of 241 000 and 8% drop) confirm the ability of China branded cars to compete with their Western partners
The French manufacturers, Peugeot-Citroen (11-months sales of 238 850 cars, a drop of 28%) and Renault (11 months sales of 48 500, a 26% drop), also appear weakened, putting their ability to maintain a stake on the Chinese market in doubt
The Western OEMs lacking a solid market position and failing domestic manufacturers are in the crosshairs of their competitors - a shake-out any time soon ?
In our follow-up note, China cars - Qian Long has spoken - we will attempt to gain a clear understanding of China's economic - and political - gambits in car manufacturing