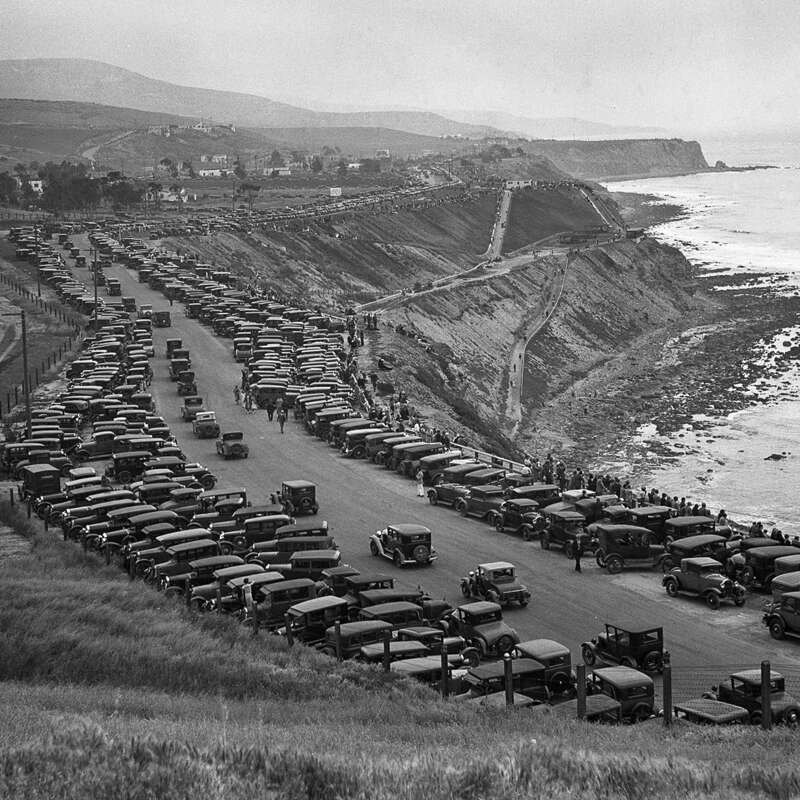 China cars - Qian Long has spoken
Pin-insights
In our note "China - a Staircase to the Moon ", we argued that many Western OEMs may have been blinded by the apparently infinite growth potential of the Chinese car market, investing in fear of missing out on possibly the last true opportunity in the globalized economy
Because the Chinese authorities maintain an unusual influence in the market, a clear understanding of their economic - and political - gambits will highlight what foreign investors can expect going forward
With domestic capacity running ahead of car sales in China, exports could be growing at a fast pace in the coming years, but much will depend on the trade rules enforced on the US market, in Europe and in South-East Asia, all eager to protect their local industry
Anticipating constraints on automobile exports, Chinese manufacturers are pursuing specialists in the car parts industries worldwide, with a special focus on batteries and other components linked to the 'electrical vehicle' value chain (air bags, security systems, car glass and electronics)
***
Exports take a back seat
In a letter to King George III, Emperor Qian Long stated the reasons that he would not grant additional British trade requests in 1793
...Hitherto, all European nations, including your own country's barbarian merchants, have carried on their trade with our Celestial Empire at Canton. Such has been the procedure for many years, although our Celestial Empire possesses all things in prolific abundance and lacks no product within its own borders
Quoted in the note on the Lord McCartney Embassy, the first British diplomatic mission to China in 1793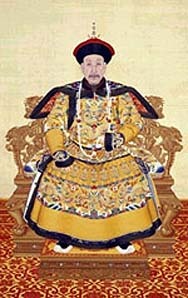 An attempt to reconcile today's modest Chinese car exports with its world-beating domestic industry becomes entangled in paradoxical interpretations
Keeping a low profile in global trade, the modest performance of Chinese car exports is striking, ranking 20th with 1% of global car exports ($7.2 billion) on the world scale in 2017
Car imports were 7 times higher at close to $50 billion, making China the world's third largest import market – benefiting the US (n°1 importer to China) and Germany followed by Japan and the UK
Automotive parts imports ($27.1 bn)/exports ($31 bn) were fairly balanced but as n°4 exporter in world ranking, China did not stand out
China car imports 2017
China auto parts imports 2017
$ bn
$ bn
United States
12,8
25,7%
Germany
8,7
32,1%
Germany
12,7
25,5%
Japan
7,2
26,6%
Japan
9,1
18,2%
South Korea
2,8
10,3%
UK
7,1
14,2%
United States
1,8
6,6%
84%
75%
Total China imports
49,9
total China imports
27,1
Source worldstopexports.com
The balance of car imports ($50 billion) and car exports ($7.2 billion) from China is quite skewed but the reasons may well be transient
Imports benefitted a fairly small segment of heavy luxury SUVs from the US and Germany, even though the sales sticker included a 25% duty
It is possible the foreign manufacturers were protecting some of their more advanced technology from the prying eyes of their Chinese partner - delaying the sharing of know-how with potential future competitors
Estimated at 5% of total auto market sales, according to a 2017 New York Times estimate (paywall), all imports have been subject to the 25% tariff - reduced to 12.5% in July '18, except for the US. Current trade negociations are likely to reduce the duties levied by China but also by the EU (10%) - compared to a 2.5% tariff upon entry in the US (except for trucks and most SUVs, subject to a 20% tariff)
Exports might enter consideration today but foreign firms must have been reluctant to enter markets while having to share the potential profit with their Chinese partner - and the quality of Chinese brands is becoming a credible force just now...
The protection of the Chinese market, behind high tariff barriers and with compulsory joint ventures, has had its logic during the build-up of a domestic industry ... but not anymore
As of year-end 2018, China had a production capacity of approx. 43 million cars, according to consulting firm PwC quoted by WSJ (paywall) for actual production and sales of 28 million
Although estimates of production capacity as low as 31 million units can be found, an average idle ratio of 35% appears consistent with the under-utilized industrial facilities
A closer look at trade flows, at Chinese investments both within the country and on foreign markets, and at the factors likely to shape Chinese consumer demand opens a labyrinth of interpretations
Will exports remain in the back seat ?
Because of China's strength – and often domination – of entire segments of consumer markets, it is tempting to project a growing presence of China-manufactured cars on foreign markets, initially from familiar Western brands, with Chinese brands following suit as they attain performance and price targets
The development should raise serious concerns in Europe where numerous, costly and under-utilized manufacturing facilities are in line of sight, but remain remarkably pokerfaced in the public eye
A few tentative exports, like Volvo and GM Buick Envision exported to the US, or Volkswagen planning to export to South East Asia from China, hardly open the floodgates …
And maybe, they never will …
While British Ambassador McCartney's requests for open trade in 1793 sound remarkably familiar, we might want to consider how China gave a new meaning to the Emperor's response
Foreign car manufacturers were invited into China to secure 'prolific abundance… within its own borders' and this was why the regulators extracted stringent terms in joint ventures and why Chinese firms took actual control when the opportunity arose (as was the case for Volvo and with the Chinese venture of General Motors)
Witness the flexibility on tariffs – with an early lowering in July 2018 and – most probably – a significant realignment in the current negotiation with the US : China is confident its industry will accompany the growth of the domestic market and stand its ground
Along with tariffs, the JV requirement will probably be revisited, as brands like Geely Auto, Baojun and Wuling (both with a 44% stake of GM) and JAC of Jiangling Motors (with a 32% stake of Ford) launch successful line-ups - and an agreement has already been struck with BMW along those lines
We imply that exports may remain marginal – precisely because Emperor Qian Long observed that 'the Celestial Empire … lacks no product' - provided car manufacturers (and others...) invest more in China
This may also be the true purpose today, with volume export a consideration of second order…
Considering the general thrust of the current US trade negotiation,
we expect the JV requirement to be withdrawn - with little consequence at the level of expertise of Chinese manufacturers have achieved
we hope for clear rules imposing the production in North America (including Canada and Mexico) of cars sold on the American market - along the lines of the renewed NATFA - USMCA agreement
we suggest the European Union will realign its own trade rules on similar requirements of domestic production - with a quota of locally sourced automotive parts
The (near) future will tell...
Backseat driving ?
Chinese investments on foreign markets do not seem, on the whole, to attract as much public attention as they should
While stakes in OEMs are rare – with Chinese cash occasionally saving floundering firms (Volvo revived by Geely, PSA of France stakeholder Dong Feng with close to 14% and double voting rights), the automotive parts market might be a promising target for Chinese investment
The size – and the growth potential – of domestic industrial demand has been giving the Chinese automotive parts industry global sway
Considering these examples
air bags and security systems - Ningbo Joyson Electronic (which acquired Key Safety Systems in early 2016 and bankrupt Japanese Takata in 2018) is one of the top three suppliers world wide (with Autolive and ZF Friedrichshafen TRW Automotive)
auto glass - Fuyao Glass Industry – 65% of the Chinese market – with investments in the US with plants in Michigan and Ohio, targets a 24% market share in America
exterior trim bumpers - Jiangnan Mold & Plastic Technology - China's market leader – ships 3 million bumpers / year from its US plant in South Carolina (as BMW provider)
The market for new energy vehicles has opened additional opportunities in specialized industries
Tesla suppliers are proof of more to come...
Joyson Electronic (security systems)
Dongguan Eontec (new energy automotive parts)
Beijing Zhong Ke San Huan High-Tech (magnetic materials and devices)
Lens Technology (window touch protective glass panels, touch modules, and window touch protection)
Other Chinese firms, often in start-up mode, may compete for self-driving and AI solutions, such as
autonomous-driving microchips - Horizon Robotics
artificial intelligence - SenseTime
autonomous driving and artificial intelligence - Pony.ai
As a direct consequence of the NEV policy dictated by the Chinese regulator,
electric mobility is expected to generate significant sales volume for 'New Energy Vehicules' (full electric and hybrids) from an already solid 3.5 to 4% share of global OEM sales (estimated for 2018)
pre-set volume guidelines provide market clarity and all major foreign OEMs have invested - and launched new car line-ups this year
China is essentially front-running the American and European car demand and Chinese suppliers are on the front line
It stands to reason that their Western competitors will defend the home turf in semiconductor hard- and software
This may not be the case for battery manufacturing as we discuss shortly in "China - Betting on Batteries"